Black Cold Brew
Bold & Smooth
A Hot Take On Our Cold Brew
It's just black cold brew coffee. No, like, seriously. Read the ingredients. If you're looking for a caffeine kick with no B.S., you've come to the right place. Made with fresh roasted arabica coffee beans, you get a full-bodied flavor without the bitter aftertaste. You heard it here first: being basic isn't always a bad thing.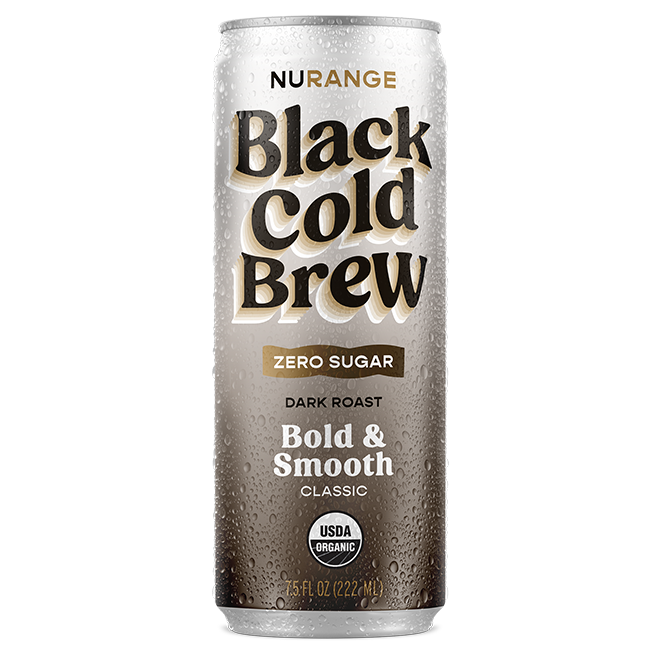 -

-

-

Black Cold Brew
ATTRIBUTES
Bold & Smooth
WHY ME?
NO FRILLS, NO GIMMICKS. JUST COFFEE AND WATER, LIKE YOUR GRANPAPPY DID IT
FLAVOR
BOLD COFFEE
WITH HINTS OF
CARAMEL AND CHOCOLATE

Cold Brew With Benefits
ATTRIBUTES
No Jitters, No Crash
WHY ME?
FUNCTIONAL COFFEE INFUSED WITH L-THEANINE AND MORE TO CALM YOUR NERVES
FLAVOR
SWEETER THAN BLACK,
BLACKER THAN LATTE.
CLEAN FUEL

Creamy Vanilla Latte
ATTRIBUTES
Coconut Cream
WHY ME?
THE TASTE YOU LOVE WITH THE NUTRITION YOU DIDN'T THINK WAS POSSIBLE
FLAVOR
DECADENT VANILLA
LATTE MADE WITH
RICH COCONUT CREAM