Creamy Vanilla Latte
Coconut Cream
A Lean, Mean, Creamy Caffeine Machine
Looking for amazing taste AND health benefits? We got you. This little latte is boosted with the big benefits of MCT oil derived from delicious coconut cream. These are not only tasty additions, but they give you more energy to take on whatever your day throws at you.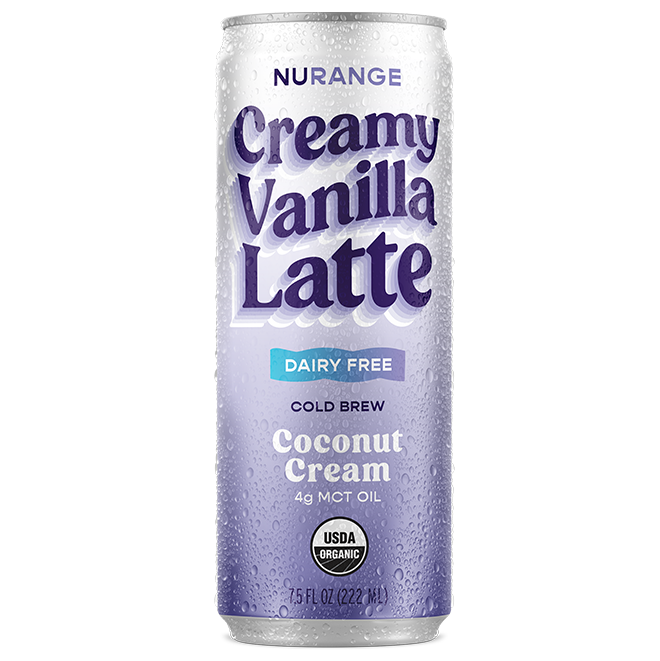 -

-

-

Black Cold Brew
ATTRIBUTES
Bold & Smooth
WHY ME?
NO FRILLS, NO GIMMICKS. JUST COFFEE AND WATER, LIKE YOUR GRANPAPPY DID IT
FLAVOR
BOLD COFFEE
WITH HINTS OF
CARAMEL AND CHOCOLATE

Cold Brew With Benefits
ATTRIBUTES
No Jitters, No Crash
WHY ME?
FUNCTIONAL COFFEE INFUSED WITH L-THEANINE AND MORE TO CALM YOUR NERVES
FLAVOR
SWEETER THAN BLACK,
BLACKER THAN LATTE.
CLEAN FUEL

Creamy Vanilla Latte
ATTRIBUTES
Coconut Cream
WHY ME?
THE TASTE YOU LOVE WITH THE NUTRITION YOU DIDN'T THINK WAS POSSIBLE
FLAVOR
DECADENT VANILLA
LATTE MADE WITH
RICH COCONUT CREAM