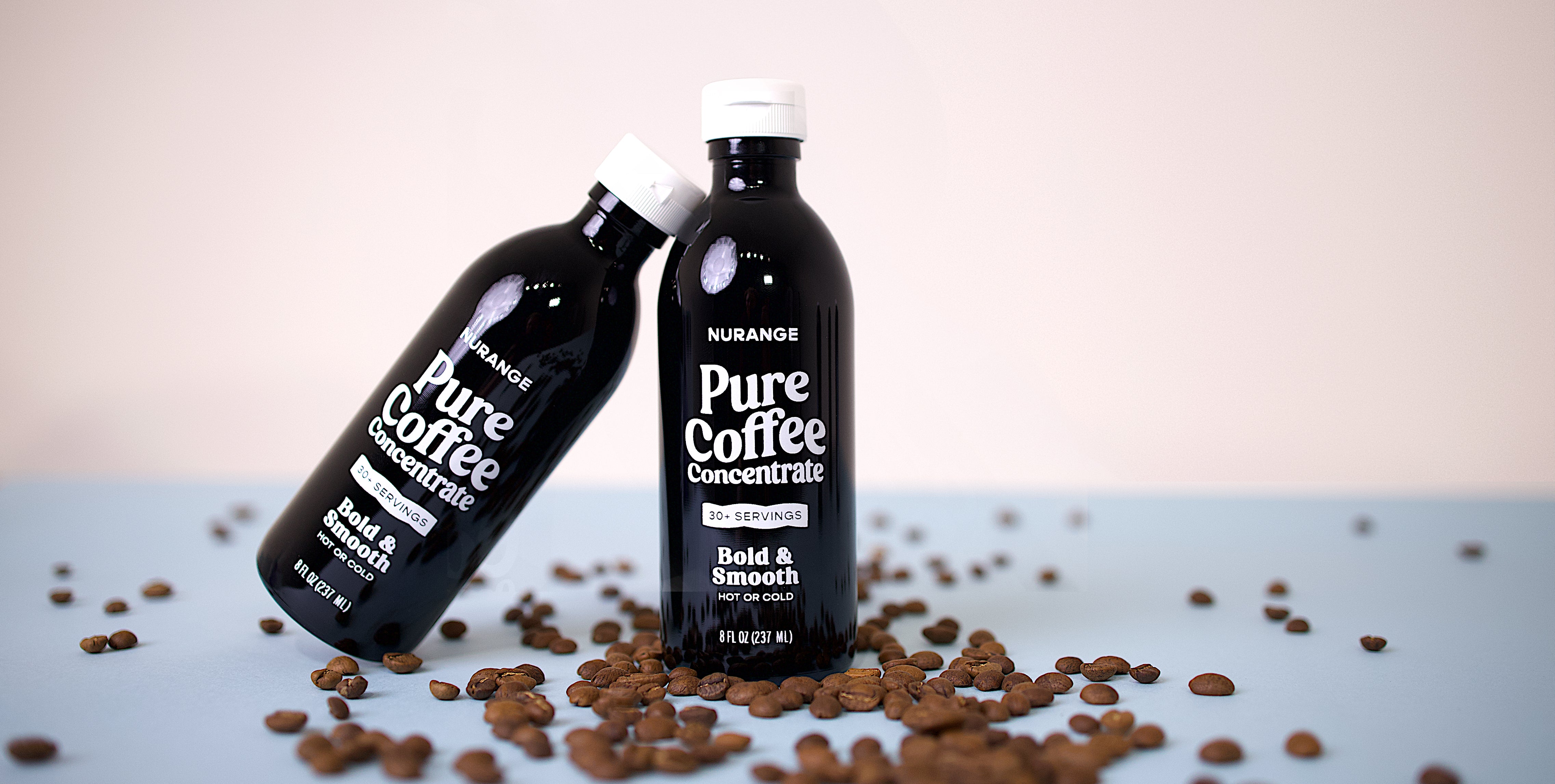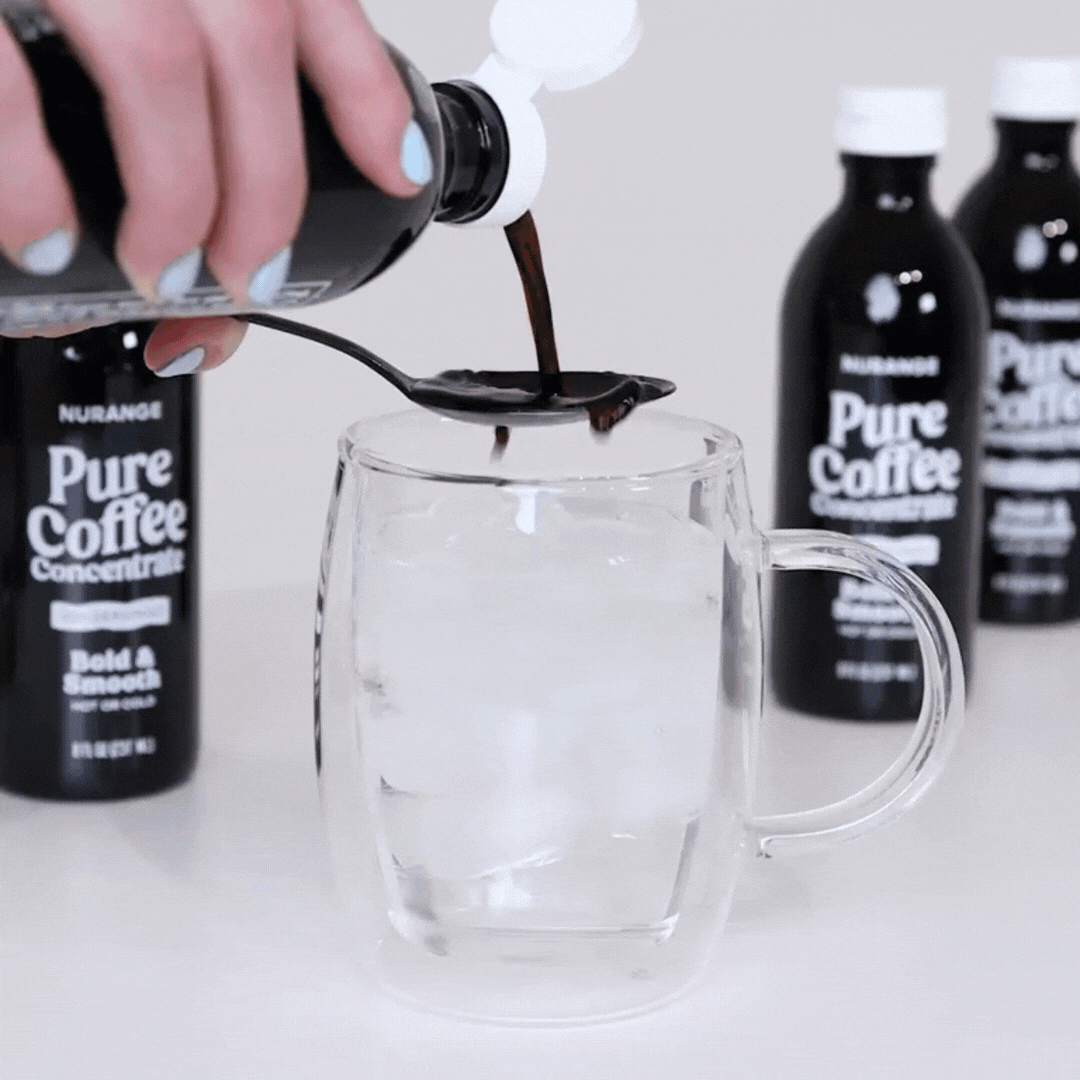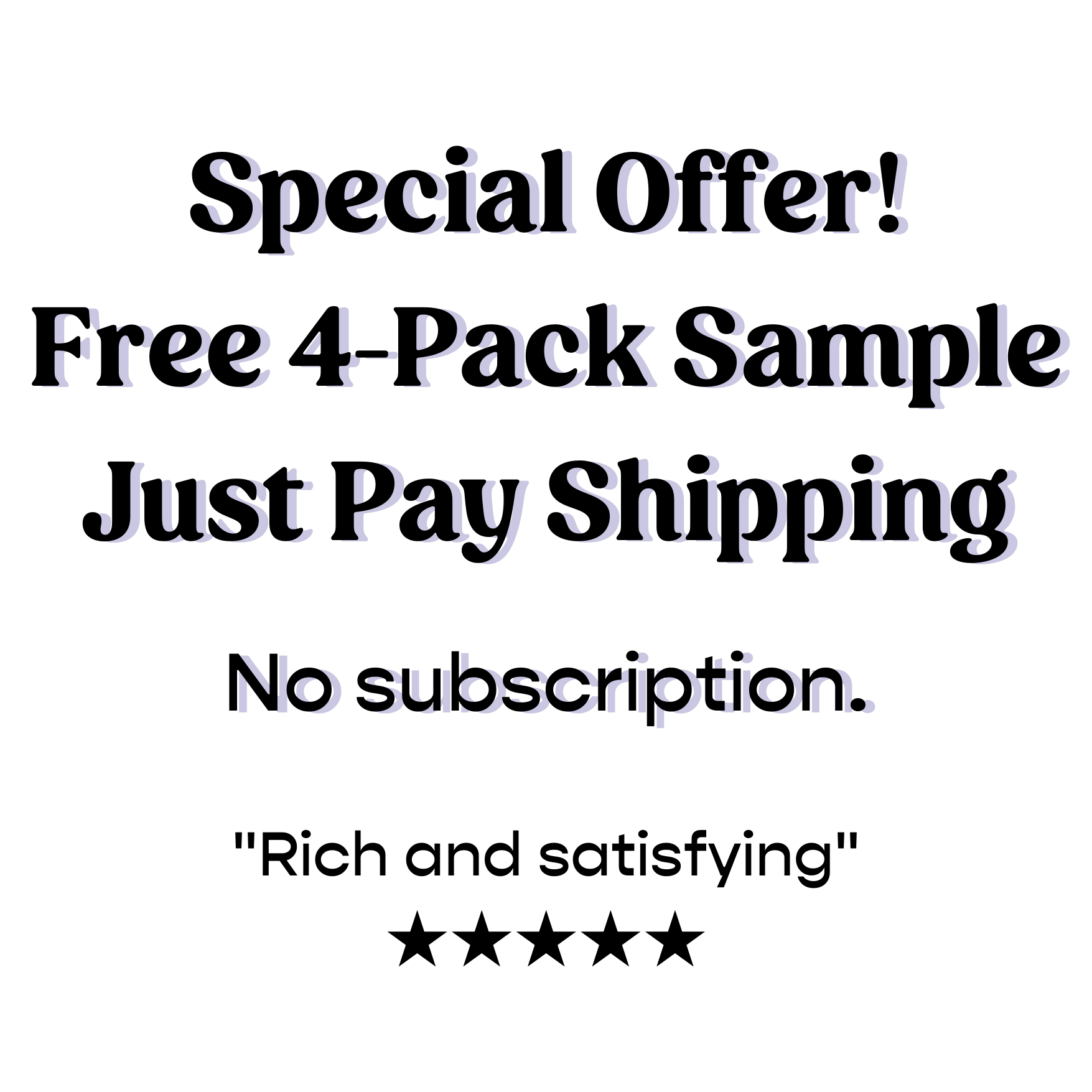 Pure Coffee Concentrate 4-Pack
Introducing the 4-Pack Sample of our best-selling Pure Coffee Concentrate, the ultimate solution for coffee lovers. ☕️
Our sample pack is the perfect way to try it before you buy a full-sized bottle.
Try it today and experience the convenience and taste that will have you ditching your old coffee for good! 👏🏼

Regular price
$17.00
Sale price
$0.00
Unit price
per
What's in it?

Made with fair trade, specialty-grade, organic, single-origin, arabica coffee beans from Guatemala, these single serving sachets hold the best coffee known to mankind!
Is this a subscription?

This is NOT a subscription! This is a way to taste (and love) our Pure Coffee Concentrate before purchasing a full-sized version!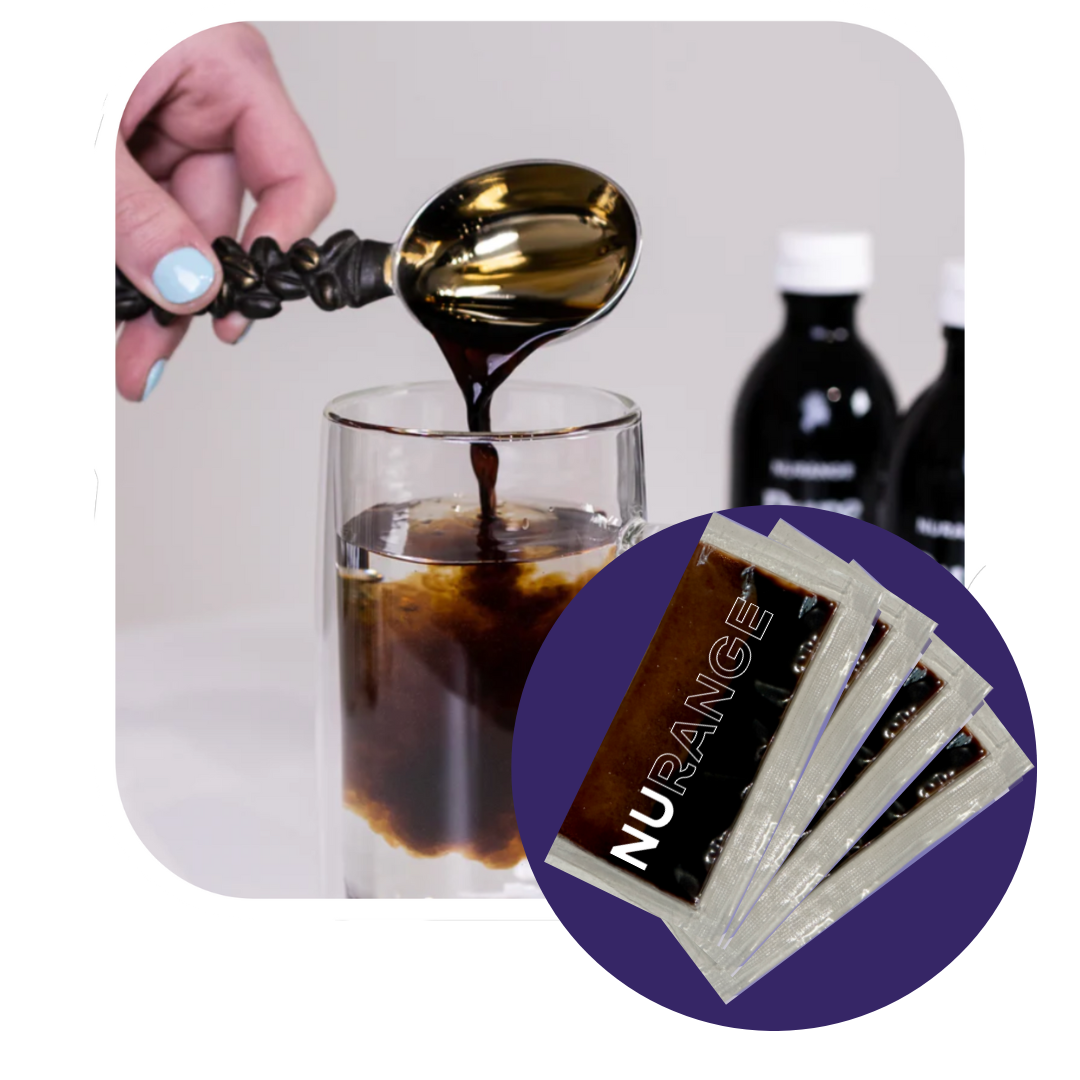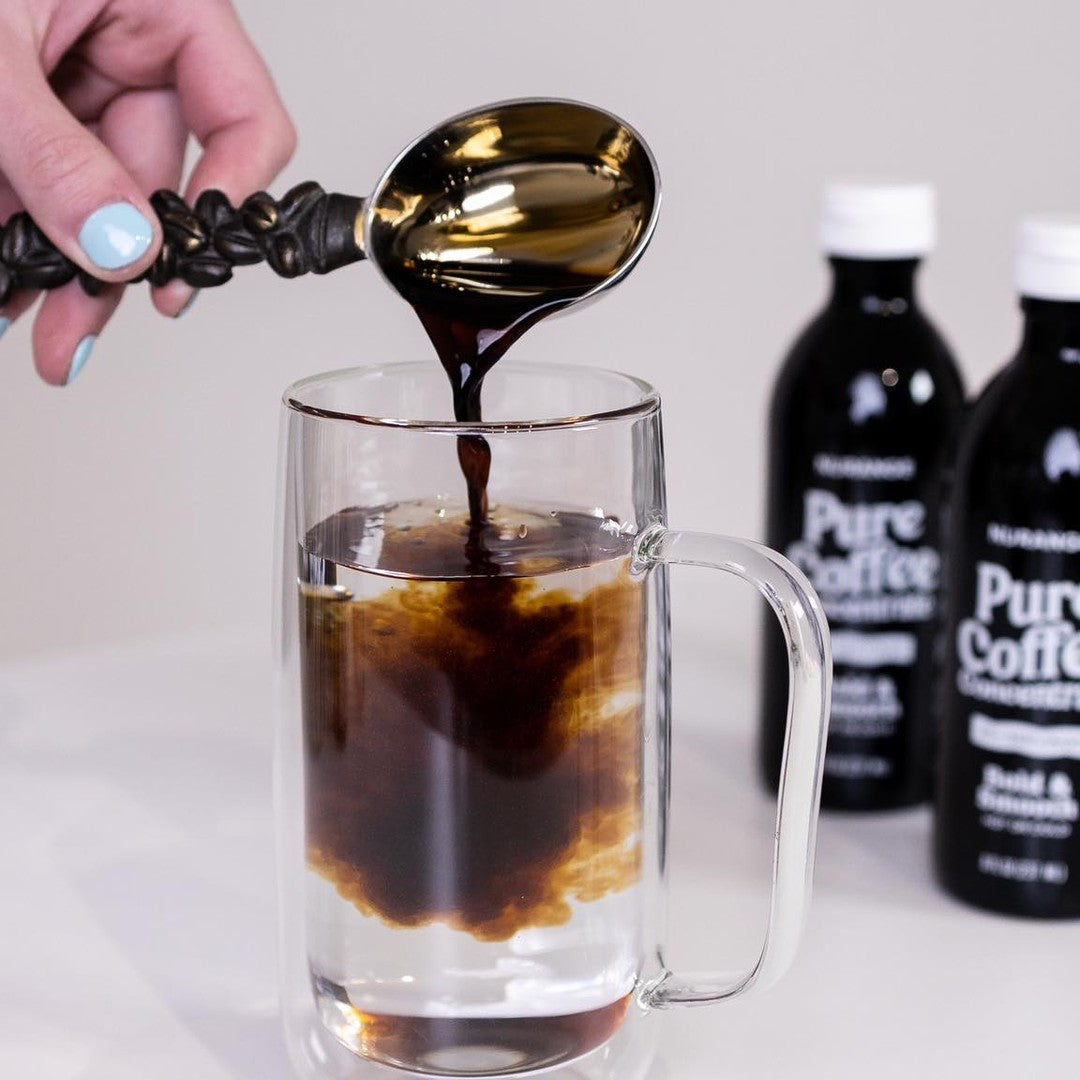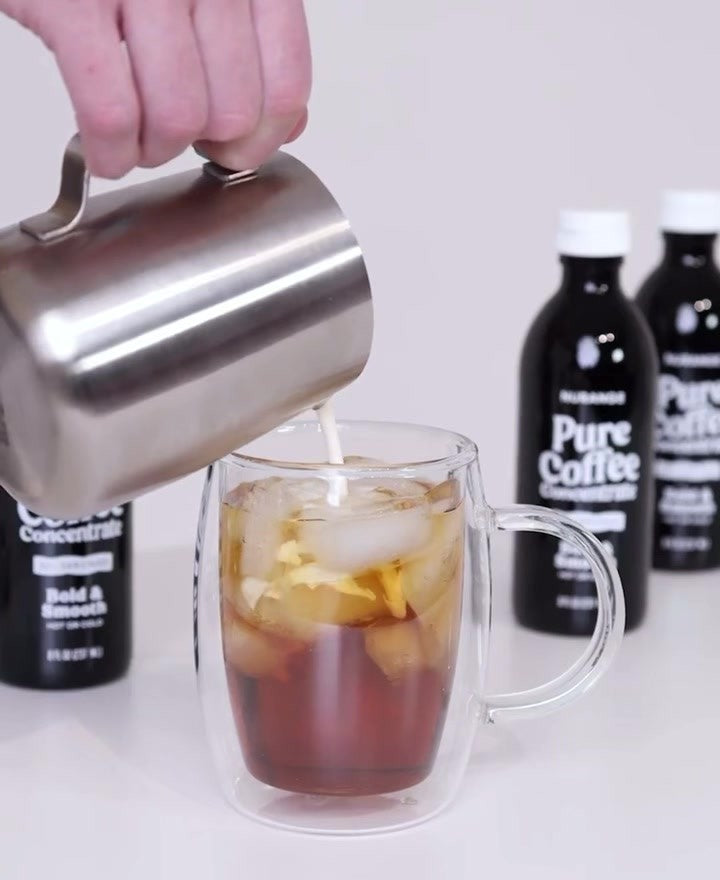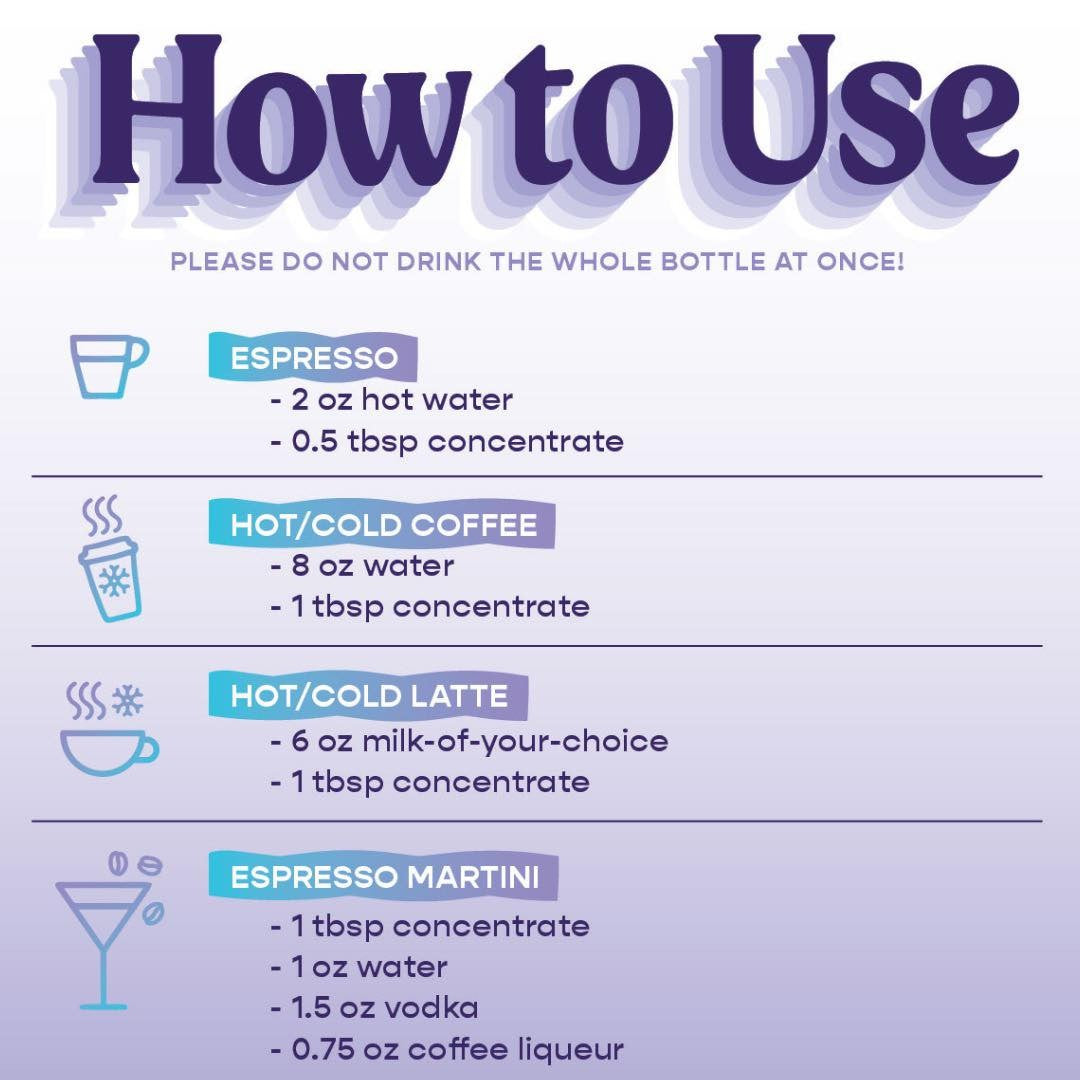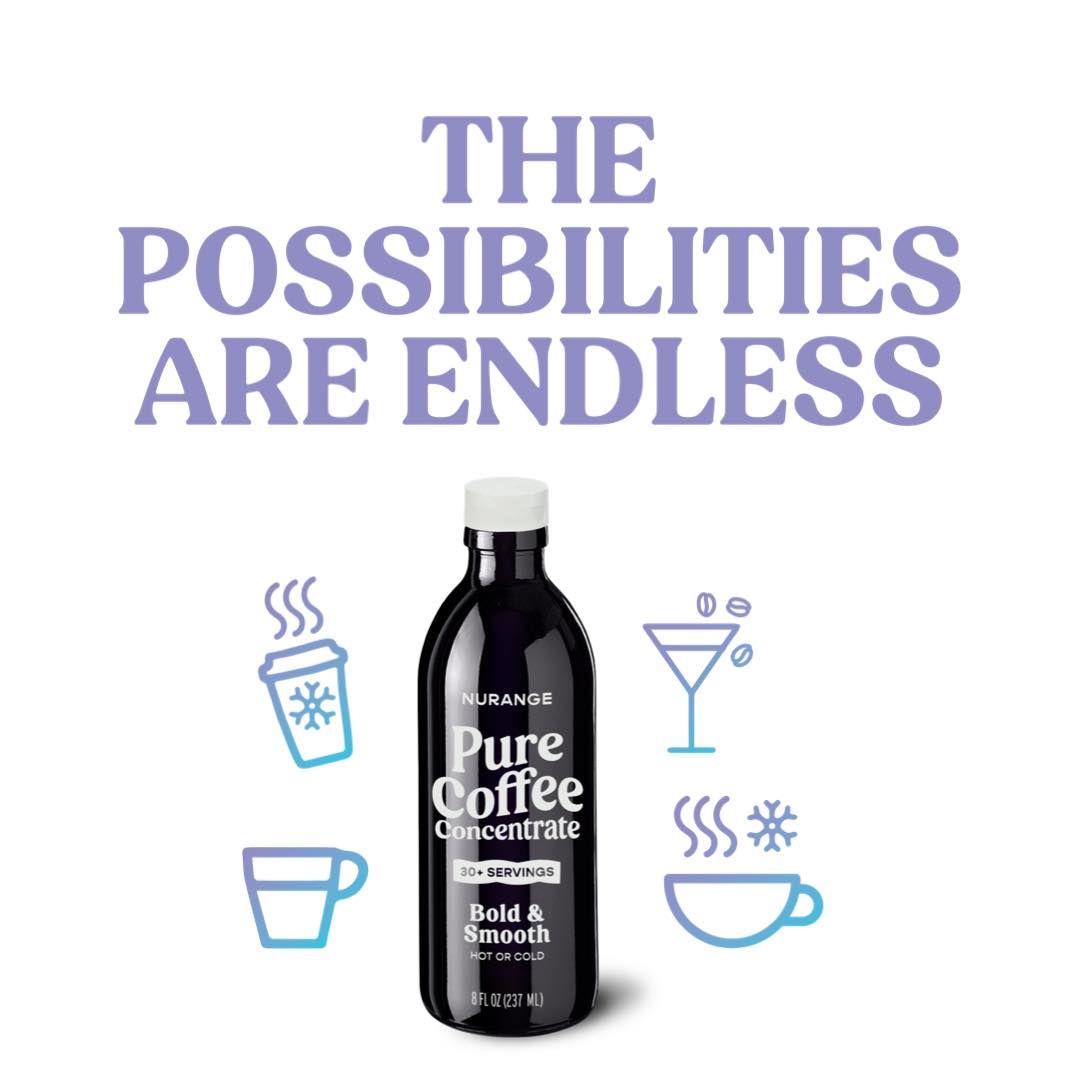 We want you to try it a few times....
Use 1: Iced Coffee
1 tbsp Pure Coffee Concentrate
+ 8 oz water + ice
Use 2: Latte
1 tbsp Pure Coffee Concentrate
+ 6 oz hot milk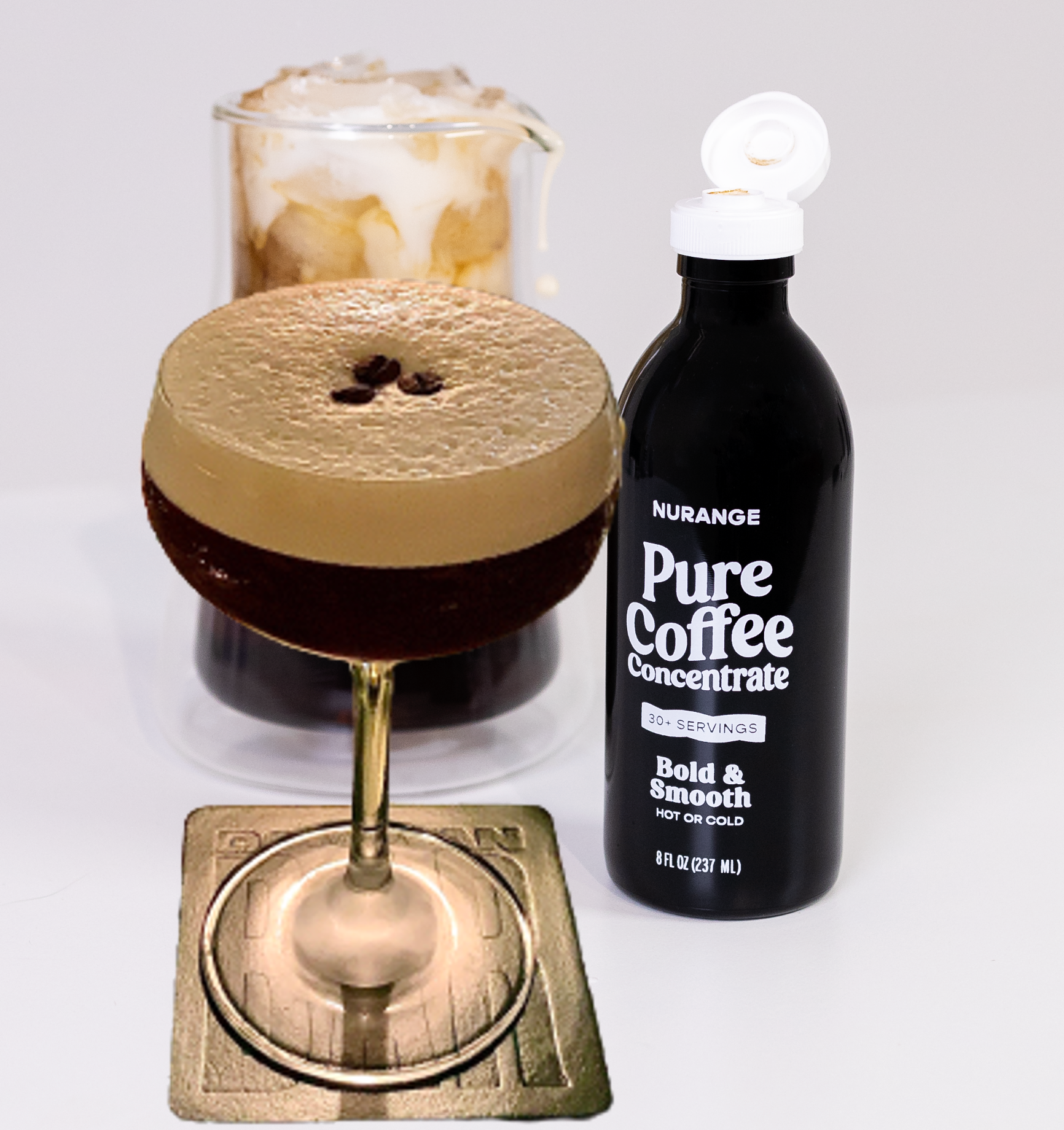 Use 3: Espresso Martini
1 tbsp Pure Coffee Concentrate
+ 1 oz water + 1.5 oz vanilla vodka + 0.75 oz Kahlúa
Oh, and we're cheaper than competitors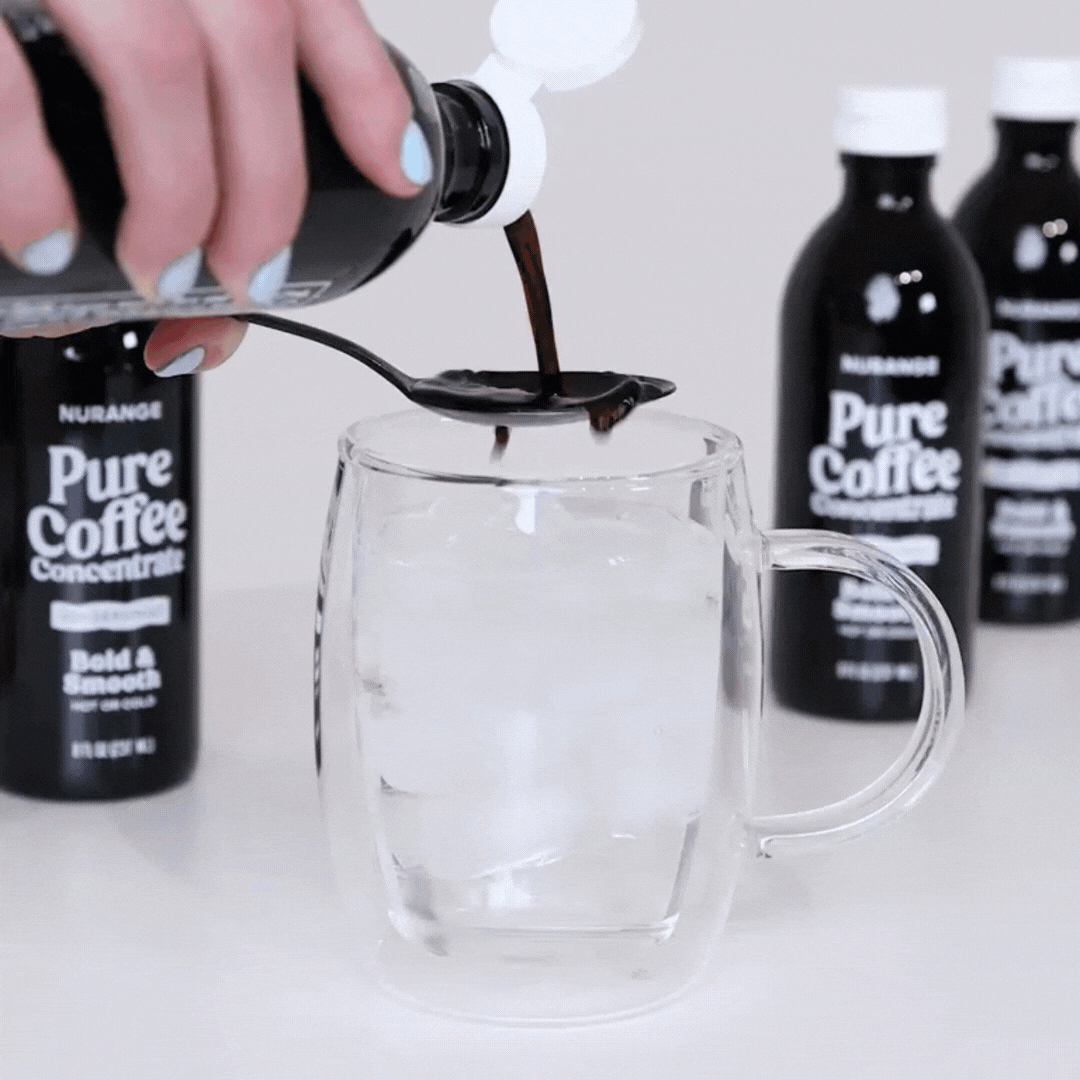 What is this?
Whole roasted coffee beans are cold-water extracted using filtered water. Due to its super concentrated form, it provides all the health benefits of cold brew coffee and tastes delicious, hot or cold.
This is your new BFF for all things coffee.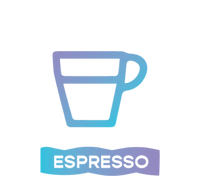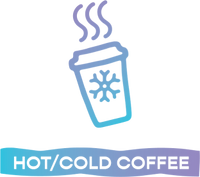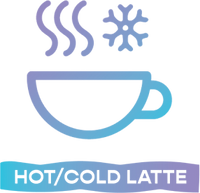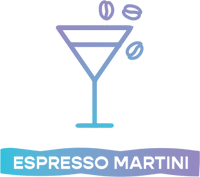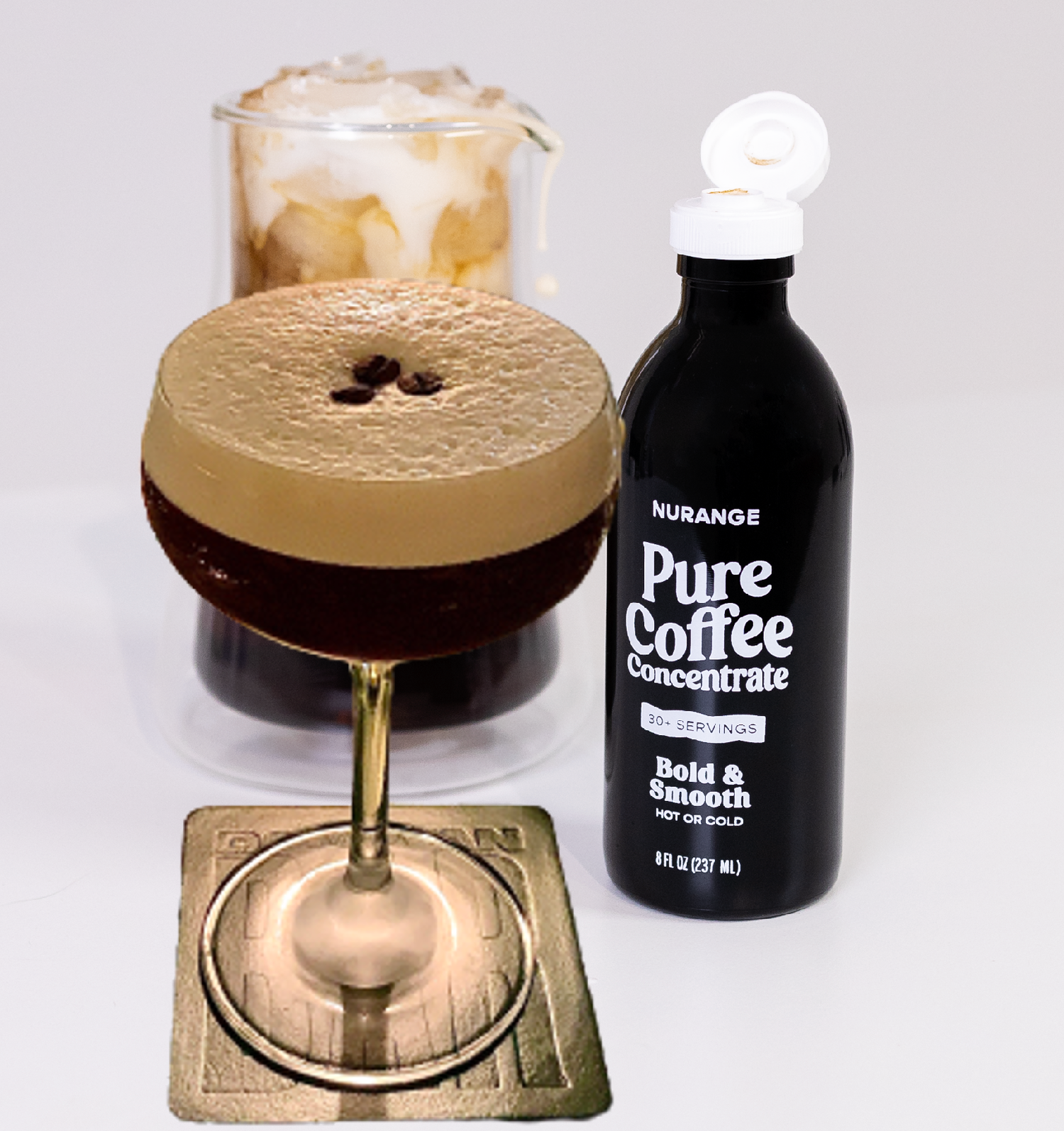 The possibilities are endless
Is our coffee 100% organic, specialty-grade, arabica, single-origin from the highlands of Guatemala, fair trade, and roasted to perfection? Sure, but we're about quality over snobbery. Rest easy knowing you're getting the best thing money can buy.
The PERFECT Espresso Martini is just seconds away...


Quick & Easy

Faster than instant coffee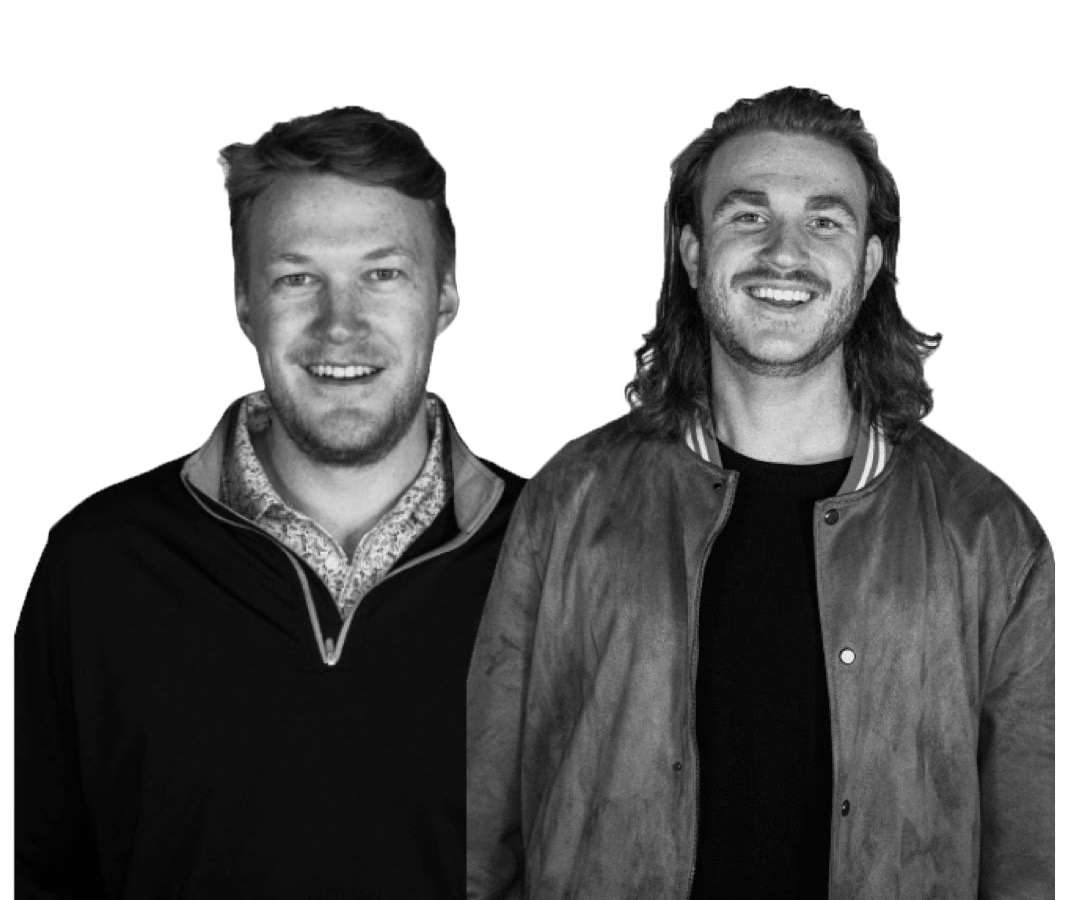 who are we?
It's a pretty straightforward story. We're two college friends who ordered the same drink at every single bar we went to: The Espresso Martini. We even made an Instagram account to document the adventures. When the opportunity came to leave our corporate jobs and pursue our hobby as a real career we jumped at the chance. As we explored coffee, we found that there was so much we could improve and our idea evolved. Now, we're happy to bring you a line of wildly different and innovative cold brew products to enjoy every part of every day.

-

-

-

Black Cold Brew
ATTRIBUTES
Bold & Smooth
WHY ME?
NO FRILLS, NO GIMMICKS. JUST COFFEE AND WATER, LIKE YOUR GRANPAPPY DID IT
FLAVOR
BOLD COFFEE
WITH HINTS OF
CARAMEL AND CHOCOLATE

Cold Brew With Benefits
ATTRIBUTES
No Jitters, No Crash
WHY ME?
FUNCTIONAL COFFEE INFUSED WITH L-THEANINE AND MORE TO CALM YOUR NERVES
FLAVOR
SWEETER THAN BLACK,
BLACKER THAN LATTE.
CLEAN FUEL

Creamy Vanilla Latte
ATTRIBUTES
Coconut Cream
WHY ME?
THE TASTE YOU LOVE WITH THE NUTRITION YOU DIDN'T THINK WAS POSSIBLE
FLAVOR
DECADENT VANILLA
LATTE MADE WITH
RICH COCONUT CREAM